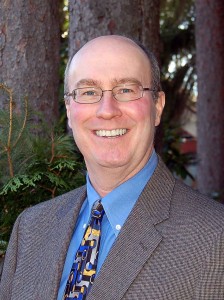 Mr. Naylor has over 30 years of combined experience in investment banking, leveraged buyouts and private equity investing.
Mr. Naylor began his career in 1977, as an investment banker with Shearson American Express Inc. (now Morgan Stanley), New York, New York where he focused on mergers and acquisitions, private placements, venture capital, public offerings and financial advisory services.
In 1983, he returned to his hometown of Cleveland, Ohio and gained extensive corporate finance, leveraged buyout and private equity investing experience with the Venture Capital Group at National City Bank (now PNC), Cleveland, Ohio.  National City Venture was one of the first private equity funds in Ohio investing primarily in leveraged buyouts and growth equity situations.  He was also actively involved with the National Association of Small Business Investment Companies (NASBIC), a major trade association in the private equity industry where he served as President of the Midwest region of NASBIC and was elected to the national Board of Governors.  In addition, he served as President, Vice President and as a member of the Board of Trustees of the Ohio Venture Association.
Mr. Naylor founded Naylor Capital Corporation in 1990 with a focus on helping experienced managers sell, acquire or recapitalize established operating companies.  Since forming Naylor Capital, he has acted as financial advisor on over $650 million of transaction value for his clients.
Mr. Naylor holds an MBA from the Darden Graduate School of Business Administration, University of Virginia, Charlottesville, Virginia.  He attended St. Lawrence University, Canton, New York where he earned a BA in Economics with Honors, and graduated from University School, Hunting Valley, Ohio.